A SAFE LIFE JACKET SHOULD MEET THESE REQUIREMENTS
Water is unforgiving — it just doesn't care. It doesn't care if you know how to swim. It doesn't care if the winds pick up in a hurry. It doesn't care if anyone's paying attention to your kids. It doesn't care whether you're skiing, tubing, or swimming. But at Full Throttle, we care. And we're here to help you choose the right life jacket for each and every member of your family. After all, safety is serious business.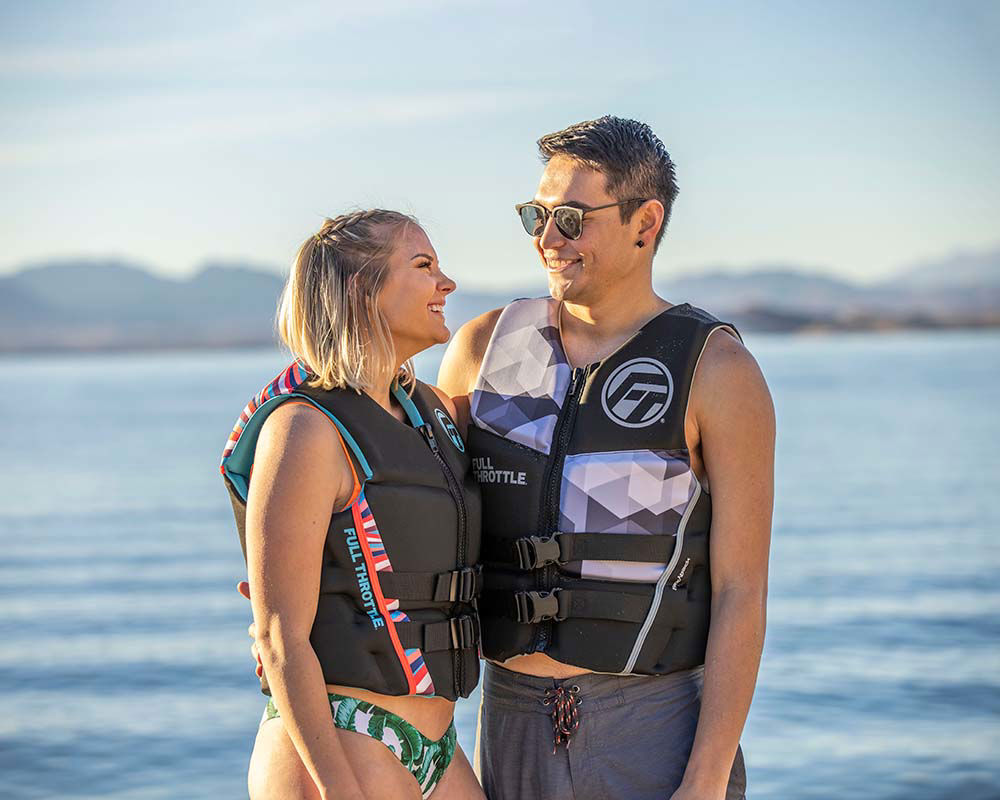 ALWAYS CHOOSE USCG-APPROVED
Who are you going to trust about water safety? The COAST GUARD, that's who. When it comes to keeping your head above water, they know what they're talking about. That's why their approval means so much. Every Full Throttle Life Jacket meets the rigorous standards of the U.S. Coast Guard.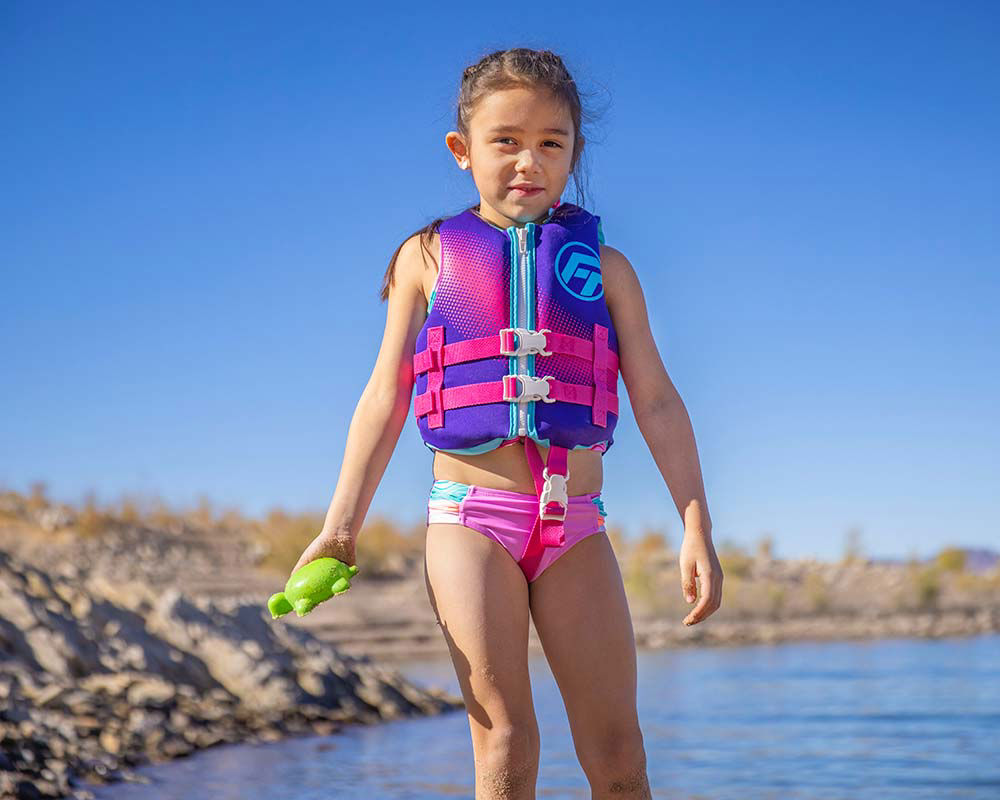 A Safe Life Jacket Is One That Fits
Safety on the water isn't a one-size-fits-all proposition. In fact, proper fit is the most important quality in a life vest. So make sure each member of your family has a life jacket that fits properly. See our fit guide to size-up your needs.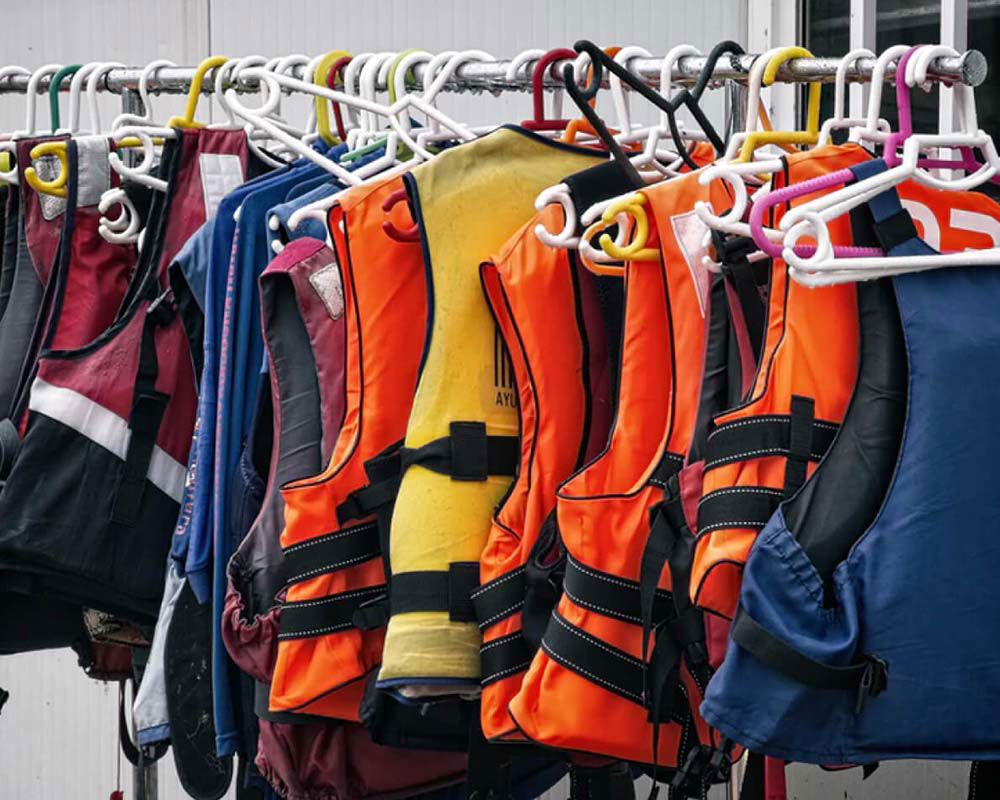 DON'T BET ON LIFE JACKETS THAT'VE SEEN BETTER DAYS.
Look, we get it — there are lots of things that are more fun to spend money on than safety equipment. But like everything else, life jackets have a lifespan. Don't trust yours to a jacket that's outlived its own. And once you have a good jacket, make sure to check our FAQ for tips on how to maintain it.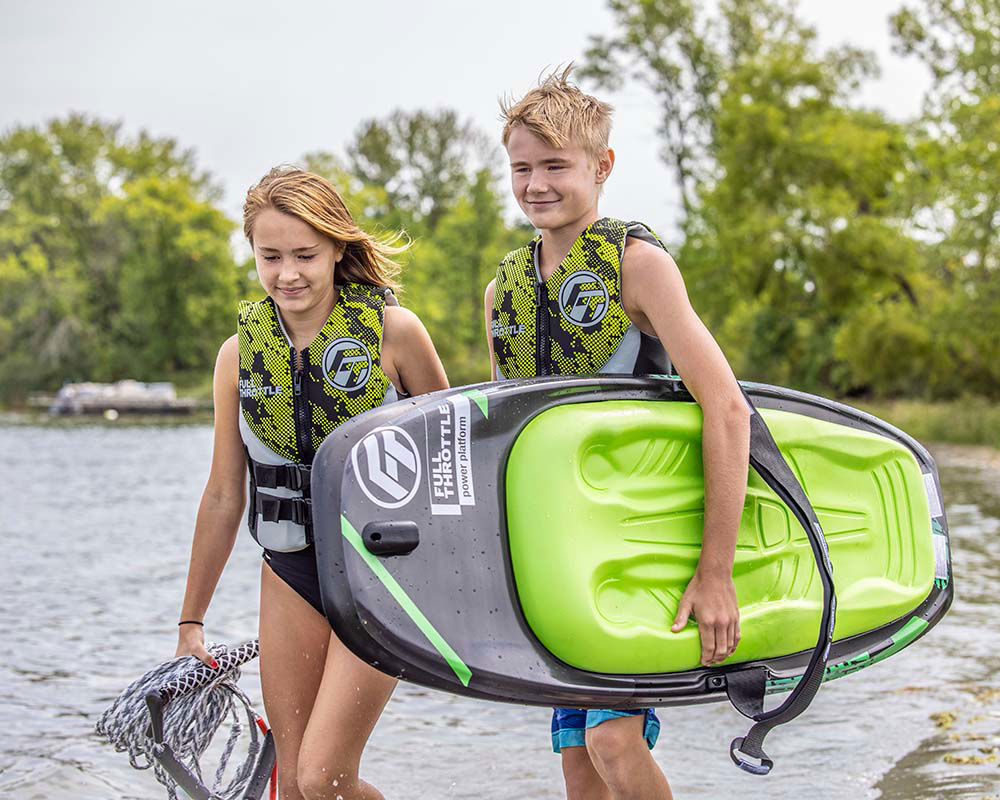 CHOOSE A LIFE JACKET FOR YOUR ACTIVITY
No matter how you like to hit the water, pick the right PFD for your pursuit. Full Throttle USCG life vests and life jackets offer versatility for general use while playing on the water. If your needs are more specialized beyond watersports, our friends at Onyx have additional options.